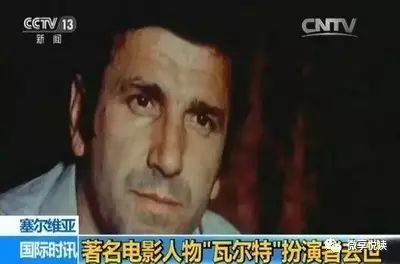 By Edward You
The year of 2018 marks the 5th anniversary of the "Belt and Road Initiative". The name of this program itself is an attempt to echo the very early contact between China and Europe along with other neighbor countries. The "Road", as you may imagine, refers to the famous Silk Road trad web that once connected China and Europe. Only after that project, the Chinese goods became increasingly popular in Europe till even today. However, such remnant of history is difficult enough to be called as a common memory, yet the archaeological and anthropological evidences are expounding their glorious past quietly in museums and in Europeans' everyday life. It was also true that after the European industrial revolution, China became a subject of aggression of Western colonizing powers. The Opium War, the Eight-nation Alliance (Great Britain, France, Germany, Austria-Hungry, Italy, Russia, Japan and the USA) that occurred in the late 19th century and the early 20th century became a main part in the Chinese memory towards Europe or general Western countries. Such anger was changed after the Second World War and the establishment of the People's Republic of China.
After the Second World War, many invaders mentioned earlier had already collapsed. Instead, several new socialist states were built on their ruins. The construction of a new memory was also started between China and socialist states in Europe. When the Soviet experts and specialists came to China after two states became close allies, a certain number of Czechoslovakian counterparts arrived in China along with the Soviets. I have not yet found any large memorials to commemorate these foreign experts who helped China when she was going through hardships, but their names and efforts are preserved in documents and files waiting to be rediscovered. Besides, some of their personal belongings such as medals awarded by the Chinese government and photos sometimes appear in antique markets across China. Those foreign experts who are forgotten by their home countries is possibly remembered by the Chinese
Certainly, the socialist memory was not only constructed by economic relationships but also by cultural influence. When we were taken to the immigrant neighborhood that has a considerable amount of population from former Yugoslavia in Vienna, our guide mentioned a Yugoslavian partisan movie—Walter Defends Sarajevo. As a Chinese, I recognized the movie immediately while my friends remained silent. Even though I personally have never watched the film, but I have watched a similar Yugoslavian movies when I was younger. These movies from European socialist states were very popular for my parents' even grandparents' generation. These partisan movies were probably the earliest foreign films that were translated and covered by Chinese voice actors. They are so popular that nowadays Chinese young adults that were born in the 90s might know a few lines or are able to hum some theme songs from these movies which marked possibly the highest level of Chinese voice acting.
Besides Yugoslavia, the socialist Hungary also shined into Chinese ordinary life in an unexpected way. Chen Peisi was one of the most famous Chinese comedians during the 80's and the 90's. His name came from his father who was also a culture and art worker after the establishment of People's Republic of China. While in Budapest, where he was sent as a part of a delegation to conduct cultural exchange activities, his first son was born. To commemorate this special moment, he named his first son Chen Buda and named the second son Chen Peisi years after. Buda and Peisi spells exactly Budapest in Chinese characters. Therefore, when the city is mentioned, it is hard for us not to think about the famous comedian, vice versa.
After the regime change in European socialist states and the Chinese economic reformation, the memory between China and Europe shifted again. It was also during this period of time, misconceptions against China started to grow in Europe and America as China is one of the few remaining socialist regimes. The misconceptions I have in mind are often tied to the Free Tibet Movement and the 1989 Student Riot. Many Western supporters of these activities, in my view, made very hasty conclusions without knowing the complete and unbiased stories behind these recent events. However, I observe the trend that those misconceptions are dissolving, and a more positive impression of China is emerging, in Europe especially. I remember one of the expelled cults from China kept claiming they were well accepted by European countries and the USA. However, in my trip so far, I have not seen any of their activities yet even in front of the most touristy sights which is very different from my experience in the USA. Instead, I see more advertisements of Chinese products such as Huawei and Xiaomi which were already popular in China.
I also see a more opening attitude towards Chinese population. Especially in airports, there are signs listing the Chinese Alipay right next to Applepay. I have also surprisingly observed large posters displayed in bus stations in Prague saying in Chinese that "Receive discounts by using Unionpay service". Both paying methods are broadly used by Chinese citizens (My international friends who also live in China had learnt the trick too) and travelers. Seeing such welcoming attitudes in Europe makes me very related to these countries, this is also the reason that I would not hesitate to explain Chinese policies on various issues that I am familiar with but often misunderstood by the foreigners. All these evidences demonstrate that the process of building a new common memory between China and Europe is thriving.
The famous Forbidden City that was once looted by the Eight-nation Alliance is now opened to the public for visitors. The public housing projects in China and European countries that had a socialist past remained to have a very similar style.
The "Belt and Road Initiative" brought up by Chairman Xi further connected the economic and political bond between China and Europe under the notation of a shared future by all humans. It is clear at this point that there is a common memory between China and Europe, and it is a complicated one. We were enemies, we are strategic partners and we will always be friends.
https://urbanlabsce.eu/wp-content/uploads/2018/11/Bella-Ciao.jpg
264
400
Anita Jakubik
http://urbanlabsce.eu/wp-content/uploads/2014/05/Logo-urbanlabs1-300x84.png
Anita Jakubik
2018-11-07 10:00:55
2018-11-07 10:05:10
Is There a Common Memory Between Europe and China?